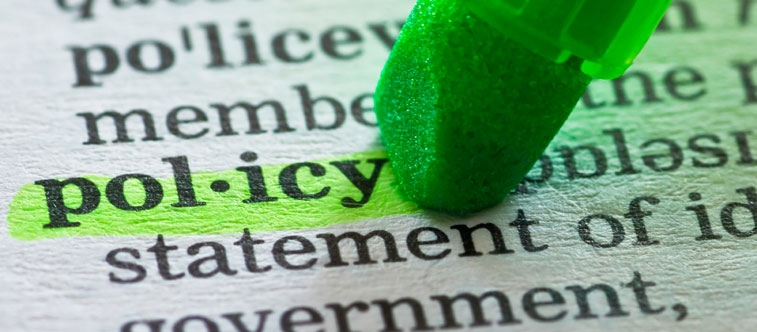 Privacy Policy
At quickbookstesting.com, we want to give you the comfort and confidence you need to fully participate in our exams & training tools. Therefore, we would like to share with you the following principles that govern our information practices and other privacy aspects of our website. This Online Privacy Policy is set forth by quickbookstesting.com as it pertains to the qbtests.com website. For the purposes of this policy, qbtests.com shall expressly refer to itself and implicitly refer to qbtests.com. By using the qbtests.com Website, you agree to the terms of qbtests.com Online Privacy Policy, as outlined below. If you do not agree to these terms, please do not use this site.
Collection of Personal Information
At times, particularly when you download documents or software from the Quickbookstesting.com Website, Quickbookstesting.com may ask you to provide certain information about yourself by filling out and submitting an online form. It is completely optional for you to participate in these programs. If you elect to participate in these programs, however, Quickbookstesting.com may require that you provide your contact information, which may include your name, e-mail address, and other personal identifying information. When visiting our sites, you may access online products and services, communicate with us or link to other Web sites with which we do business. While using our sites, you may give us information so that we can provide enhanced products or services to you. This online privacy policy describes how we use and protect the information that you share with us. This policy governs Web sites owned and operated by qbtests.com.
Use of Personal Information
When you submit personal information to Quickbookstesting.com, you can be confident that we will not sell, trade or barter any of your information. And, since we use Pay Pal, your financial information is not collected or stored by our servers. The Quickbookstesting.com site contains links to other Websites. Quickbookstesting.com is not responsible for the privacy practices or the content of such Websites. Because of the financial nature of our business, our Web sites are not designed to appeal to children under the age of 13. Therefore, we don't knowingly attempt to solicit or receive any information from children. Because of the critical nature of our products and the potential impact they have on your financial lives, we reserve the right to contact you, if necessary, concerning issues regarding the proper use of our products and/or services. We may also contact you to respond to your specific requests or to clarify order information you may have provided to us. Information may be used by the web site to complete the activity for which it was provided, whether the activity is a one-time event, such as returning the results from a web search, forwarding an e-mail message or placing an order; or a recurring event, such as providing a subscription service or allowing access to an online address book or electronic wallet. Information may be used for the technical support of the web site and its computer system. For example, to process computer account information, to secure and maintain the site, or to verify web site activity by the site or its agents. Information may be used to enhance, evaluate, or otherwise review the web site, service, product, or market. If we change any of our privacy policies or practices, we'll post those changes to this policy or to the site-specific privacy statement at least 30 days before they take effect. In some cases, we may disclose certain information to comply with a legal process, such as a court order, subpoena, search warrant, or law enforcement request.
Use of Cookies
When you visit qbtests.com, you can surf the site anonymously and access important information about Quickbookstesting.com products without revealing your identity. In order to improve the qbtests.com site, we may use "cookies," Web server logs, or other Web technologies to track your visit. A cookie is small amount of data that is transferred to your browser by a Web server and can only be read by the server that gave it to you. It functions as your identification card, recording your passwords, purchases, and preferences. It cannot be executed as code or deliver viruses. Most browsers are initially set to accept cookies. You can set your browser to notify you when you receive a cookie, giving you the chance to decide whether or not to accept it. (For some Web pages that require an authorization, cookies are not optional. Users choosing not to accept cookies will probably not be able to access those pages.) While myqbpro.net uses cookies to track your visit to myqbpro.net, our Web servers automatically log the IP/Internet address of your computer, this information does not identify you personally and you remain anonymous unless you have otherwise provided qbtests.com with personal information. WE WORK TO PROTECT PERSONALLY IDENTIFIABLE INFORMATION FROM LOSS, MISUSE, OR UNAUTHORIZED ALTERATION. We use industry recognized security safeguards to protect the personally identifiable information that you have provided to us from loss, misuse, or unauthorized alteration. Whenever we prompt you to transmit sensitive information, such as a credit card number, we support encryption of your data as it is transmitted to us. WE PROVIDE VARIOUS WAYS TO CONTACT US ABOUT OUR INFORMATION PRACTICES AND OTHER PRIVACY ASPECTS. Quickbookstesting.com welcomes your questions or comments about our online privacy policy, our information practices or other aspects of privacy on our Web sites. You may contact us at This email address is being protected from spambots. You need JavaScript enabled to view it.This email address is being protected from spambots. You need JavaScript enabled to view it. e-mail address is being protected from spambots. You need JavaScript enabled to view it .
Disclaimer
QuickBooks is a registered trademark of Intuit. The exams available through qbtests.com are not created or endorsed by Intuit.
Qbtests.com has spent hundreds of hours developing & testing our exams and believe them to be very thorough & accurate. However, skills' testing is only one tool to use when selecting a qualified candidate for any position. We also recommend you use traditional hiring techniques such as interviewing & checking references. It is important to have the applicant take the exam in your presence so you can be sure they are the one taking the test. We make no guarantees, stated or implied, that an applicants results from our exam is conclusive proof that the applicant is the optimal fit for your organization. If you are purchasing multiple tests it is your responsibility to monitor your test takers use of the purchased tests available.
Delivery Methods
All of the products we sell are downloadable. Immediately following the check out process, an e-mail will be sent to you with instructions for setting up the exam for your applicant to take. Transactions in US$. All prices are in US $ and credit card charges will reflect that currency.
Refund Policy
No refunds are given.